Saskatchewan Moves To Protect Anti-Gay Comissioners
July 6, 2009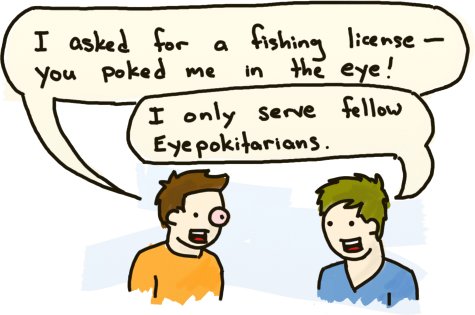 The conservative Saskatchewan Party has decided to introduce legislation that will allow government-licensed civil marriage commissioners to deny their services to same-sex couples in the province.
Civil marriage commissioners perform public, non-religious marriage ceremonies for couples who do not wish to have a denominational wedding. They are also certified to issue marriage licenses themselves.
The legislation is coming as a response to a couple of marriage commissioners who refused to offer their public services to gay couples, claiming that issuing a same-sex civil marriage would violate their religious beliefs. Considering they're not performing ceremonies on behalf of their personal religion, that may be a wee bit of a stretch.
But, hey, if this legislation takes effect, I can also refuse to serve anti-gay people, right?