Tories Stealthily Slam Cabinet Minsiter Over Pride Support
July 8, 2009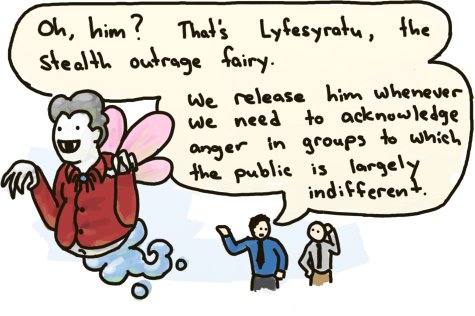 Conservative cabinet minister Diane Ablonczy is being torn a new one by a fellow Tory over a decision to help fund Toronto's Gay Pride Week. The pummelling, however, appears to be limited to some pretty obscure venues, consisting of mostly extreme, social conservative websites.
Brad Trost, a Conservative MP, was quoted by the ultra right-wing opinion website LifeSite News as saying that "almost the entire Conservative caucus" and "most of the Prime Minister's Office" was shocked by Diane's funding announcement, adding that Diane had been "reassigned" for the blunder. "The pro-life and the pro-family community should know," said Trost, "that the funding money that went to the gay pride parade in Toronoto was not government policy."
Despite the scathing announcement found on small, targeted venues, mainstream media sources were unable to confirm the government's policy and Diane's firing over the issue, receiving only denials about the reassignment.
After repeated requests for information, a Conservative insider has confirmed to Slap that they totally remember mailing out the angry announcement to everyone, but most of it must have just been lost in the mail or something.
Update: Since I wrote this, it looks like a real, mainstream news source has confirmed that Diane has, indeed, been reassigned, but the Conservatives are denying that this has anything to do with the Pride funding. Oh, that's good! I'm glad it has nothing to do with the reasons that Diane's colleagues say it is when talking to smaller, targeted sources.