Gay Altar Server Apalled After Being Fired
July 17, 2009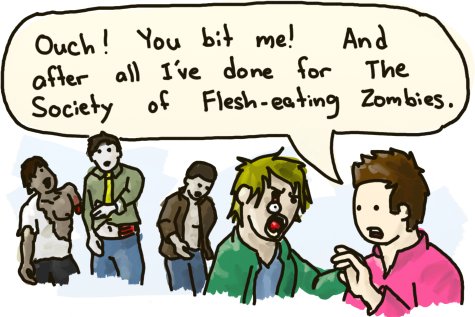 Here's a neat lesson to start off your Friday: If you want to join a notoriously unwelcoming community, maybe try not to be surprised when you feel unwelcomed.
Jim Corcoran, a gay Catholic in Ontario, was shocked—_shocked_—to learn that he was removed from his church's altar service after some of his fellow parishioners complained to the Diocese that a gay man was serving. Jim is now filing a human rights complaint against Bishop Nicola De Angelis for discrimination based on sexual orientation.
While Jim has every right to feel offended, his case will fail—if the Human Rights Tribunal even agrees to hear it at all. Churches, as private religious institutions, are exempt from having to conform to Canada's Charter of Rights and Freedoms. That means, legally, they can discriminate against whomever they please, so long as it's within their own private institutions and not within the public sphere.
So, while firing Jim just for being gay wasn't a moral thing to do, churches are allowed to act that way—and happily seize the opportunity.
It's what Jesus would do, after all, I guess.
And a courtly tip o' the hat to the always amazing Matt Guerin at Queer Liberal for the story.