"Homosexual Friction Heat" Causes Swine Flu Susceptibility: Researcher
August 14, 2009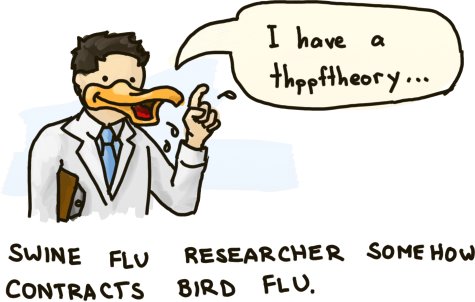 Masturbation and "homosexual activities" will significantly increase the body's susceptibility to Swine Flu—at least according to Dr. V. M. Palaniappan, a Malaysian practitioner of complimentary therapy.
Dr. Palaniappan says that his 33 years of research shows that heat friction brought on by homosexual activities will turn the body "hyperacidised," increasing opportunities of infection by H1N1, the virus causing Swine Flu. Palaniappan emphasised, however, that intercourse between opposite-sex partners was "absolutely safe," presumably because heterosexual sex is less hot.
Hey, who am I to question science?
Now, if you didn't get this news in time and are worried that your body has become hyperacidised with acidosity brought on by ultragayification, Dr. Palaniappan does have some advice. Drinking coconut water twice daily, he says, may help counteract the acidity caused by gay friction.
Thanks to all of the Slap readers who sent in this bit of ridiculousness!