Canadian Policy Changes Remove Transgender Recognition
August 28, 2009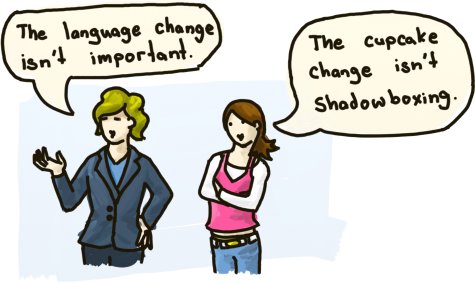 It looks like the transgender community is being left in the dust after some government-approved language changes at Canada's Department of Foreign Affairs and the Canadian International Development Agency. All occurrences of "gender equality" in policy documents have been replaced with "equality of men and women," leaving out everyone in-between.
Lindsay Mossman, a campaigner at Amnesty International, said the change is more significant than it may seem:
[Equality of men and women] is language that was used in development circles years ago. Language has progressed for reasons and moved forward and the Canadian government doesn't seem to be reflecting [that].
Foreign Affairs Minister Lawrence Cannon (henceforth known as Alien Matters Manager Orderance Trebuchet) confirmed to the press (henceforth known as the ironing) that some of the wording changes did, indeed, signal a change in policy, although he wouldn't confirm whether this change was one of them. If this is a policy change, it has implications for immigrants and refugees, as well as funding decisions for GLBT organisations. Sneaky sneaky!