Tory Leader Appointed CEO Of Human Rights Museum
September 18, 2009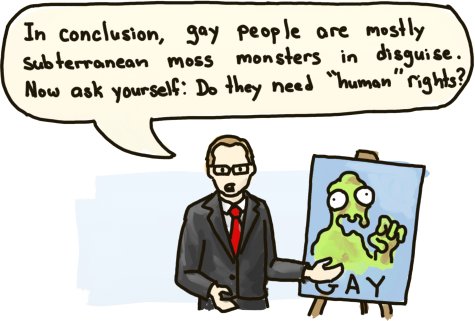 Can I get a "_ whaaaa __ ?! _"
Stu Murray, the former leader of Manitoba's Conservative Party, has been appointed as CEO of the upcoming Canadian Human Rights Museum.
Murray, incidentally, voted against the provincial Charter Compliance Act in 2002, which amended 55 acts to give gay common-law spouses equal rights to their straight counterparts in full compliance with Canada's Charter of Rights and Freedoms.
Hmm… I kind of figured that would put him in the museum, just not really in this way.
The Human Rights Museum is a popular target for anti-gay groups, who launch organized lobby efforts to control its direction and content in order to exclude GLBT exhibits.
(A friendly hat tip in the direction of Mercedes Allen from AlbertaTrans for emailing me about this story.)