Your Canadian Gay Marriage Is Final
September 28, 2009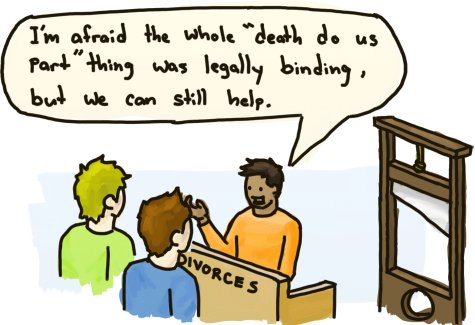 Canada's pretty cool. No matter who you are or where you're from, you can make your marriage commitments official up here—including gay couples from countries where same-sex marriages are not recognized. Just, maybe, don't expect to get divorced if things don't work out.
Divorces in Canada are, in fact, a legal impossibility unless at least one half of the couple has lived here for over a year. This is presumably because, unlike marriages, divorces are costly legal ordeals involving joint property transfer that need to be dealt with in local jurisdictions. That's a problem for same-sex couples who can't get divorced in their local jurisdiction because their marriage isn't recognized there in the first place.
It's quite a pickle, really. Luckily there's an elegant solution: Legalize equal marriage rights everywhere!