Gay Travel Options Are Limited
October 2, 2009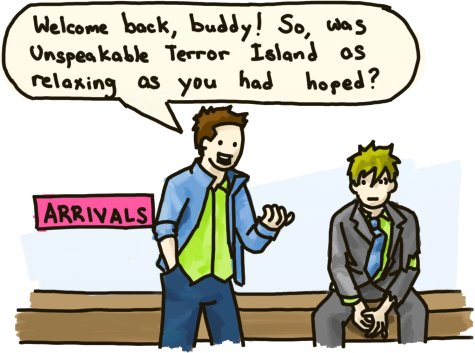 Xtra is covering a vacation horror story experienced by a Canadian gay couple this summer. A one day stopover in Dubai turned nightmarish after the couple was targeted for a full security search, then jailed for possessing a bottle of prescription arthritis medication.
Stephen Macleod and Rocky Sharma spent 27 days in an Arab prison, much of it without any contact with each other. Terrifyingly, they were instructed by the Canadian embassy to never hint that they were a couple, as being gay in the United Arab Emirates is punishable by death.
Lucky for them they were eventually declared innocent and released, avoiding the much more dire charge of being gay where it's not allowed. Speaking of the experience, Sharma told the media "we'll never go back to that country."
That's good advice for everyone. You know, to maybe stay out of countries that want to kill you.