Russian Court Says No To Same-Sex Marriage
October 7, 2009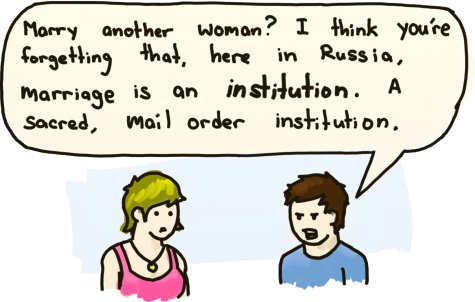 A Russian court has blocked what would have been the country's first same-sex marriage. Irina Fedotova-Fet and Irina Shipitko were told that they couldn't get married like other couples because of their sex. Shipitko has now told the media that they will fight the decision:
We are a family already. We live together and share household chores. We also would like to have children; that is why we want legal recognition of our union.
Irina and Irina are now planning to come to Canada and wed. They're hoping that a marriage license obtained elsewhere will carry the same legal rights back home.
Good on you, gals! And good luck!