Toronto To Host World Pride
October 19, 2009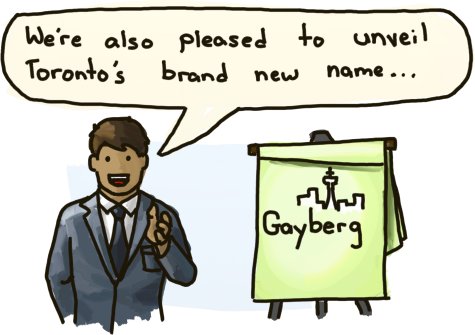 Good news! Toronto has been chosen to host the 2014 World Pride celebrations, an international gay rights and cultural event. Toronto will be the fourth city to host the event (joining Rome, Jerusalem and London) since it started in 2000. The event includes outdoor concerts, festivals, a large parade, and is expected to contribute an estimated $680 million to the city's economy—five times more than the city's usual Pride income.
Toronto is Canada's largest city, and has recently been doing a lot to welcome and nurture its gay community, which makes it a great choice for the festivities. Not too many other cities have the guts to brand themselves "as gay as it gets," for example!
The federal Tories will purportedly offer negative funding in exchange for enjoying the economic benefit.