Anti-Gay Canadians Are A Fringe Minority
October 26, 2009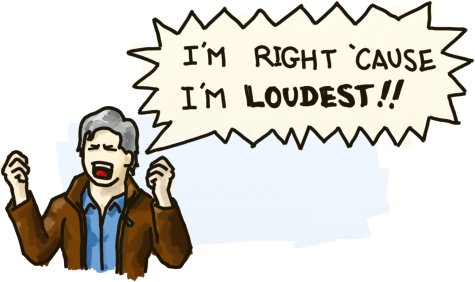 Last week, I said that people who hold anti-gay views were a small and shrinking minority. Behind their loud and obnoxious rally cries, there just isn't any real support.
I've cited polls before, but most were conducted around the time of the same-sex marriage debate. I didn't cite anything in my last post to back up my claim that Stephen Harper's new speech writer (who believes that same-sex couples shouldn't even be able to share each others benefits let alone get married) is part of a fringe group, so let's see if we can put this to rest once and for all.
As it turns out, the most recent poll about equal marriage rights was conducted just five weeks ago by Angus Reid Strategies. They polled over 4000 people across three countries, including 1,006 Canadians. The result: 84% of Canadians believe that same-sex couples should have the same legal rights as straight couples. Of those, 73% support full-on same-sex marriage and the remaining 27% support civil unions with all the same legal rights.
The anti-gay side—Canadians who believe that gay couples should have no legal rights whatsoever—polled at 11%, a segment rapidly approaching the single digits. The remaining 4% were "not sure."
Basically, Canada is leading both the United States and Britain in support for equality for gay people. It just looks like the staffers with which our Prime Minister surrounds himself aren't among those supporters.