Canada's Equal Opportunity Military Turns 17, U.S. Lags
October 28, 2009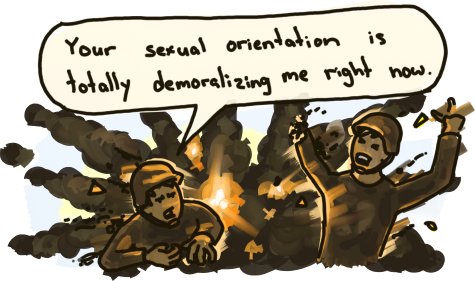 Yesterday marked 17-years since the reversal of CFAO 19-20, Canada's shameful equivalent of the United State's Don't Ask, Don't Tell policy. Before October 27, 1992, members of Canada's armed forces suspected of being gay were put through internal investigations and fired, even if their service records were exemplary.
The United States has yet to follow suit. Despite a shortage of soldiers and an ongoing war, the U.S. continues to turn away—for no good reason—capable soldiers willing to risk their lives for their country. Canada, which still has combat soldiers on duty in Afghanistan, has 17 years of proof that all those crazy, crazy claims about sex-crazed soldiers and declining troop morale just aren't a reality.
Here's to 17 years of military equality, and to the ray of hope that the U.S. military will follow suit!
(Hat tip to James at Gay Persons of Color for alerting me to this important anniversary!)