Gays Now Protected From Hate Crimes in U.S.
October 30, 2009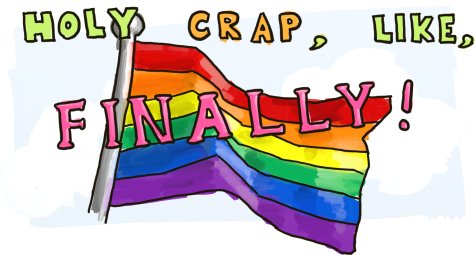 The United States has passed and signed into law The Matthew Shepard and James Byrd, Jr. Hate Crimes Prevention Act. The new law carries stiffer penalties for anyone who intends to terrorize the entire gay community by selecting and violently assaulting gay people at random.
Canada added sexual orientation to the list of minority groups protected from hate crimes in 2004—just five years ago.
Hear that, all my stateside friends? You're not far behind! In fact, at this rate, you'll have equal marriage rights nationally by 2011. Go, push for it!
Update: Slap reader David writes in with a correction. It turns out that Canada's 2004 amendment dealt with protection from hate propaganda, and not violent crimes. The equivalent of the Matthew Shepard Act was actually added to Canada's criminal code in 1995. So, it turns out that my stateside friends are pretty darn far behind after all. Keep pushing, though; you're on your way!