Sweden To Finally Allow Gay Blood Donors
December 2, 2009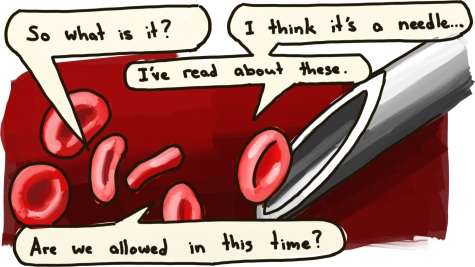 Sweden is finally lifting its lifetime ban on gay blood donors, instead implementing a deferral of one year based on responses to questions about sexual practices. The change, which takes place in March, puts Sweden beside several European countries to reverse their gay blood donor bans, a trend applauded by the American Red Cross who called such bans "medically and scientifically unwarranted" in 2007.
Canadian Blood Services, in the meantime, continues to bar all gay men from donating blood for life—even if they're in long term, monogamous relationships—and goes as far to personally track down and sue anyone suspected of violating the ban.
Meanwhile, straight men who engage in risky sexual practices only receive temporary deferrals. That's bloody-well unfair, isn't it?