Anti-Gay Anglicans Lose Court Battle
December 4, 2009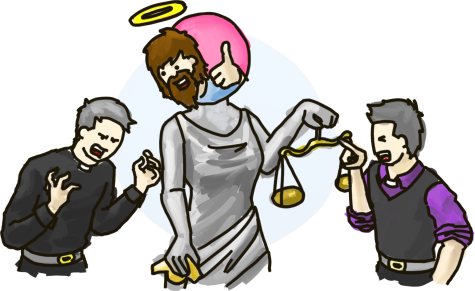 An amusingly bizarre rift over same-sex blessings in the Anglican Church has felt its latest tremor after a court decision late last month.
Harnessing the healing power of embittered legal conflict, four Anglican parishes sued the Diocese in May over a property battle stemming from a disagreement about same-sex blessings and other differences of very, very little significance. (The lawsuit was heartily endorsed by Jesus himself, purportedly.)
Well, now the court has reached its verdict. The land and buildings claimed by St. John's Shaughnessy, St. Matthew's, St. Matthias, and St. Luke's parishes are rightfully the property of the Diocese, and the breakaway parishes can not seize them for themselves.
Having settled the property dispute, all sides have now decided to put their disagreements behind them and rejoin, strengthened by a renewed commitment to sheltering the homeless, feeding the hungry, and offering comfort to the less fortunate…
Hahaha! Ah, I'm just pulling your leg. They're totally still exchanging petty insults and stuff.