Anti-Gay Lobby Freaks Out Over Gay Game Content
December 14, 2009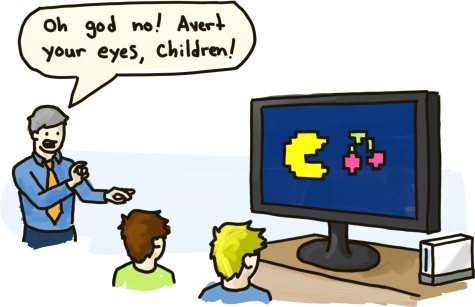 Dragon Age, a mature-rated, Canadian-produced video game is being virtually drawn and quartered by the anti-gay lobby over the possibility for the player to have a male/male liaison.
The scene, described as "far more chaste than Brokeback Mountain" by the New York Times, takes place between a man and an elf named Zevran—if the player chooses to accept various prompts to pursue that sort of interaction.
Bioware, the Canadian studio responsible for the game, said the whole scenario "is designed to celebrate player choice and create a story that is reactive to the way you choose to play it." World Net Daily, an anti-gay publication based in the U.S., views the whole interaction differently, declaring their objection under the headline "Players have dirty 'gay' sex in hit game."
Anti-gay groups regularly decry gay content in video games, depicting it as some sort of conspiracy to recruit youngsters to the dreaded homosexual lifestyle via inconspicuous toys. (That's how it started out for me… I ask for one He-Man action figure as a kid, then BAM! I'm living the homosexual lifestyle: Going out for brunch, doing some grocery shopping, and typing a blog entry while my fiancé does the laundry.)
The focus on youth by these groups is a dishonest target; according to the Entertainment Software Foundation, the average age of a video game player is now 35, and the range of story lines offered by games reflects this. Dragon Age, in particular, is rated M by the ERSB, restricting its purchase to anyone over the age of 17, mostly due to its violent fantasy content.
Still, this misdirected focus can border on being amusingly obsessive. The Timothy Plan, an anti-gay lobby group that encourages investors to boycott gay-friendly companies, regularly ranks video games by their "homosexual themes." Here's their official warning for a game called Army of Two by Electronic Arts:
Although never spoken of, undertones of homosexuality are present. Weaponry in the game can be decorated to be anything from diamond encrusted to gold plated. You share a parachute, and the riot shield system allows one player to use a shield or car door as portable cover while the other cuddles up close behind and dispenses "lead" from his "iron."
Boy, if Freud were alive today…
As for Dragon Age, I say good for Bioware! I mean, why should gay gamers always be saving the princess?