Mexico City Gets Equal Marriage!
December 23, 2009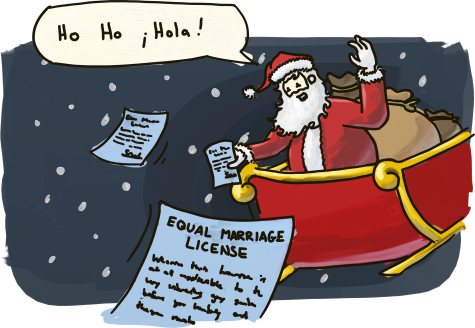 Great news coming out of Mexico City, just in time for Christmas!
City legislators have approved a gay marriage bill, granting equal marriage rights to all residents! The bill, which also gives gay couples the right to adopt children, was passed with a wide margin of 39 to 20 against. Mayor Marcelo Ebrard is expected to sign the bill into law quickly.
Opponents, led by the Nation Action Party, are already mobilizing, saying they will bring the new law to the courts. I doubt an open-minded place like Mexico City will take such a challenge lightly, though. So, for now, congratulations on finally getting full legal equality for all families! Here's hoping more places follow suit quickly.