Landlord Fined For Abusing Gay Tenants
January 15, 2010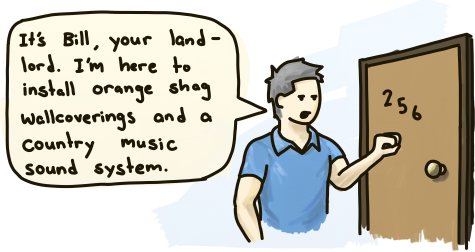 Edmund Bro and Keith Scott, two gay, physically disabled, HIV-positive tenants in West Vancouver, have won their case with the Human Rights Tribunal over an abusive and homophobic landlord. Each tenant was awarded $15,000 to compensate for their year-and-a-half of relentless harassment from Michael John Moody and his son, Guy.
The Human Rights Code in British Columbia forbids, among other things, discrimination based on disability, sexual orientation, and source of income. Moody, being the sampling type it appears, decided to violate as many of these as possible. In addition to constant verbal harassment, he physically assaulted the two disabled men, demeaned their reliance on disability benefits, and even refused to conduct repairs on the property.
Bro and Scott moved out, of course, leaving Moody free to rebuild his property as a summer spot for anti-gay lobbyists.