Politician Accuses State of Selling Children to Gays
January 27, 2010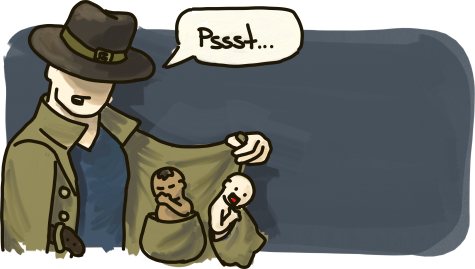 Alfred Baldasaro, a Republican State Representative for New Hampshire, went on a bizarre rant this week, starting with the accusation that the state government was selling children to gay couples for $10,000 a pop.
The statement was made in reference to same-sex adoption, which has been legal in New Hampshire since 1999. When asked to rescind the offensive remark, Baldasaro simply repeated it: "I wanted to make sure everyone understood here, that this legislature sold the rights of $10,000 per kid under title four, when they said that homosexual couples, not married, can adopt."
This was only the start of the rant, mind you. Baldasaro then directly compared gay couples to incestuous ones, asking "aren't we discriminating against all them?"
"What about the Muslims?", he continued. "Everyone's praising the Muslims. They're killing us. What about them, they want three, four wives. We're discriminating against them!"
…
Well, that was a masterpiece of crazy.
Baldasaro's statements were made in support of a bill that would ban same-sex marriage in the state, demonstrating exactly the type of people that are typically behind those types of bills.