eHarmony Settles Lawsuit Over Gay Matches
January 29, 2010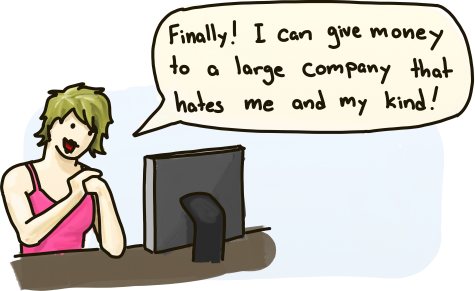 eHarmony, a popular online matchmaking service, has settled a lawsuit regarding their refusal to match same-sex couples. The California-based company was taken to court two years ago over its heterosexual-only policy, with the company steadfastly refusing to have any part in matching gay couples throughout most of the suit.
Neil Clark Warren, an evangelical Christian and eHarmony's founder, said that the company was not discriminating against gays, but that their patented compatibility formulae were based exclusively on heterosexual married couples and therefore not applicable to same-sex partners. (Apparently, we gays prefer that our partners dislike all our goals, hobbies, and personal tastes; life's more difficult that way!)
Despite the mysteriousness of us gay couples_,_ the company ultimately agreed to open a second website, called Compatible Partners, which offers same-sex matchmaking. Under the terms of the settlement, the eHarmony website will now automatically direct gay singles to their separate, but equivalent site and state that it's "brought to you by eHarmony."
Well, that's great news for everyone seeking a same-sex partner! Now you too can be begrudgingly accepted by a service that thinks your pursuit for love is so different from heterosexuals that they probably shouldn't bother at all.