Canada's New Anti-Gay Senator
February 8, 2010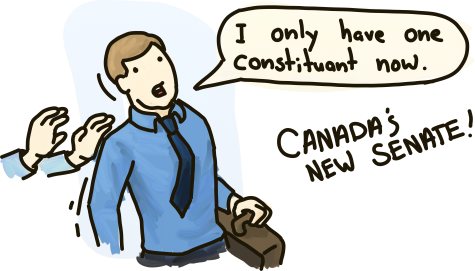 The Liberal Party of Canada has posted some interesting bits of history about one of Canada's latest senator appointments, Bob Runciman, on their website.
Runciman is a former Conservative MPP from eastern Ontario, and has quite a track record opposing the most basic of human rights for gay people, including opposition to workplace and housing discrimination.
While an MPP, Runciman routinely compared being gay to child molestation and bestiality. He called gay people "a class of people linked together through behaviour, not unchangeable status," saying that the gay community "exacts huge costs from society." "The law," Runciman announced in legislature, "has every right to discourage people from entering into paths that are demonstratively destructive, physically and psychologically, first to the homosexuals and to society itself." After sexual orientation was brought into the provincial human rights code, Runciman worked three times to repeal it.
Basically, all the traits that our prime minister looks for when appointing our representatives for the senate.