Ugandan MP Says He Would Kill His Gay Family Members
February 26, 2010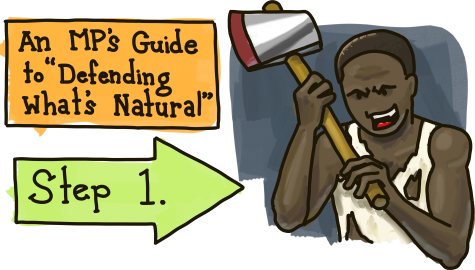 There was a human rights forum in Kampala late last week, with speakers largely discussing the horrifyingly anti-gay bill currently before parliament in Uganda. Otto Odonga, an MP in said parliament, decided to take the opportunity to declare that he would kill his own son if he ever found out that he were gay.
"There is something deeply wrong with you," replied Makau Mutua, the forum's keynote speaker.
And I really have nothing to add to that!