Anti-Gay Crusader Wins Court Challenge
March 1, 2010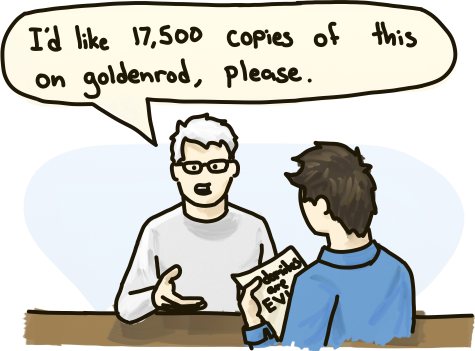 Bill Whatcott, Canada's most hysterically obsessed anti-gay activist, does not have to pay $17,500 in fines after successfully challenging a Human Rights Tribunal ruling in Saskatchewan.
Whatcott was fined in 2005 over a "clear pattern or practice of disregard for protected rights," sparked largely over some insane, anti-gay fliers.
The ruling was upheld by the Court of the Queen's Bench in 2007, but the appeals court overturned the ruling, saying that the fliers didn't violate Canada's hate speech laws by inciting hatred and violence, and were therefore protected by freedom of expression.
Hey, I guess that means the Bill Whatcott flier collection fundraising effort for GLBT organisations is still on!