School Cancels Prom Rather Than Allow Gay Dates
March 19, 2010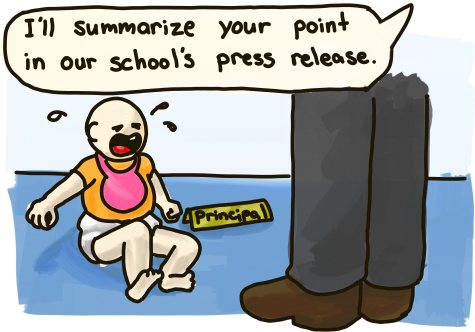 A school in rural Mississippi has cancelled the school prom rather than letting a lesbian student bring her same-sex partner.
Constance McMillen said she approached her school's administration about taking her date to the prom and wearing a dashing tuxedo, but was told that the two must attend separately, be accompanied by "guys," wear dresses, and refrain from dancing together. When McMillen refused these conditions, the school cancelled the prom altogether—for everyone.
Say, this is just like the time back in grade 1 when I took my ultra-gay He-Man dolls action figures home rather than let my friend Matthew play with them. Except now it's over a prom with an entire school board's administration staff, some formal written policies, harsh sanctions, and a pending lawsuit from the ACLU. Other than that, it's pretty close though.
As for what Constance McMillen thinks of the whole thing, here's what she told the media: "I want my prom experience to be the same as all of the other students—a night to remember with the person I'm dating."
Good on ya, Constance!