Academic Studies Weirdly Excluding Gays
March 24, 2010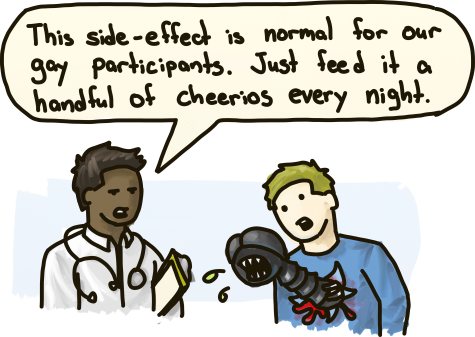 A statistically significant percentage of medical studies in the United States have been excluding gay participants for no logical reason, a new survey has found.
The survey was started when one researcher, Brian Egleston, noticed that a clinical trial about cancer patients deferred all gay couples from participating. That study turned out to be just one of about 15% to exclude gay participants without any obvious link to the subject matter. Results of the survey have now been published in last Thursday's New England Journal of Medicine.
It's definitely odd for such a disciplined field of academics to arbitrarily exclude subjects for research as generic as a cancer study. Unless they know something I don't. Say… Are—are we gays immune to cancer? 'Cause if we are, I'm totally starting a new, gay-only, asbestos fashion line.