Homophobic Hate Mail Annoys Ottawa City Councillors
March 29, 2010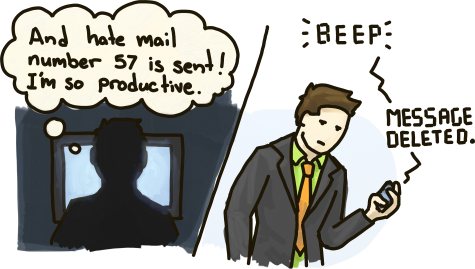 Ottawa City Councillors are annoyed to have been flooded with angry, homophobic hate emails this month. The messages—which originated from one man, but were sent from multiple email accounts to presumably bypass the councillor's email filters—railed hysterically against Alex Munter and the Youth Services Bureau of Ottawa, which he heads.
City Councillor Rick Chiarelli, who forwarded the hate messages to the police, said that members of the Council were "appalled" with the "threatening and disgusting" e-attacks, calling the content "narrow-minded and unsubstantiated."
The Youth Services Bureau also commented on the emails, saying: "We have a long history of supporting LGBT youth; it goes right back to the 1980s and we are very proud of our role in fighting homophobia and supporting LGBT youth with our services."
Good on 'em!