Canada To Deport Another Gay Refugee Claimant
May 21, 2010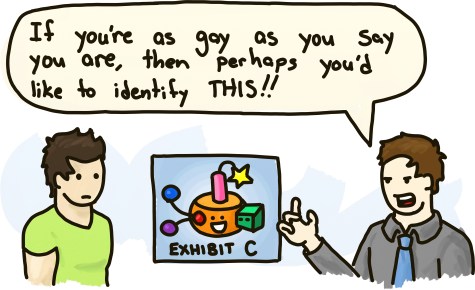 A 29-year-old gay man is going to be deported from Canada to Iran, where he could face death by stoning for charges of sodomy. The young man, identified only as Yaser, had his deportation ordered after the Immigration Refugee Board determined that he could not be gay because he could not identify the rainbow flag and didn't attend a Pride parade.
While I certainly don't have enough information to personally conclude if Yaser is gay or not, I can say for certain that the IRB's methods are presumptuous and seriously flawed. Either that, or I guess I wasn't gay all those years that I didn't attend Pride.
Canada's record of accommodating gay refugees is atrocious, and is getting worse with each case. The board often declines refugees for failing to prove they are gay—a trait they had gone to great extends to hide in their home country. The inability to deal with gay refugee cases sensitively isn't just Canada's problem, either. Kiana Firouz, a 27-year-old lesbian is also fighting a deportation order from the United Kingdom to Iran, where she faces death by hanging for being gay.