Third Time's A Charm For Transgender Rights Bill?
June 21, 2010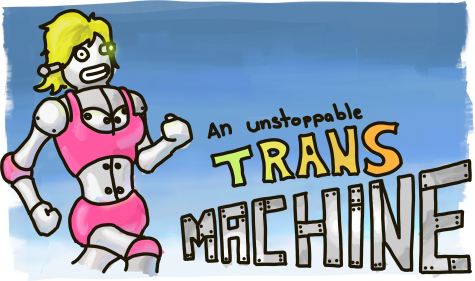 A private member's bill that would explicitly add human rights protections for transgender and transsexual persons has made it past second reading in the House of Commons this month.
This is the third time that Bill Siksay has attempted to add these protections into Canada's Human Rights Act and Criminal Code. The previous attempts had been thwarted when parliament was strategically suspended by the Conservative Party, once for an election, and again when parliament was prorogued in January.
The bill has support from every party, except the Conservatives, who are arguing that protections for trans people are already covered by existing clauses preventing discrimination based on sex and disability. Siksay, as well as I, believe that these protections need to be explicit. This will not only remove any doubt for interpretation, should these protections ever be brought before a judge, but also sends a message to trans people that they are recognized and valued in Canada. But something tells me that the Conservatives aren't really against what they perceive as redundancies; they just don't typically like to be seen supporting rights for GLBT Canadians.
Having passed second reading is a really encouraging milestone, and a good indication that this bill might actually make it all the way through this time. Best of luck with the bill, Bill!
A very special hat tip goes to Slap reader Melanie for the story.