Woman Sues Church For Holding Same-Sex Ceremony
June 30, 2010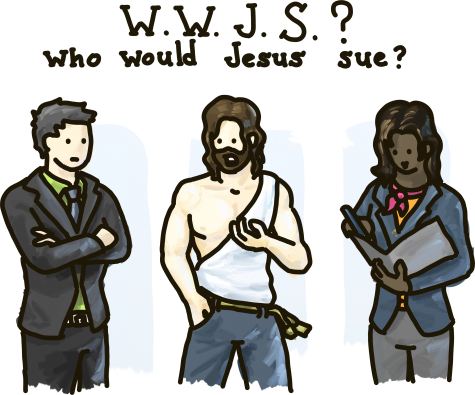 Here's a bit of oddness. Yvonne Moore, a southern Baptist in Washington, D.C. sued her church for performing a same-sex union ceremony back in 2007.
Moore, who is clearly not down with gay rights, attended the ceremony for some reason, found it "totally disgusting," and then sought $250,000 in compensation—the amount she estimated she had donated to the church over her 40 years as a parishioner. She later dropped the lawsuit after talking to her pastor (and presumably her lawyer).
While the whole thing is pretty amusing in its sheer craziness, it does a pretty good job at illustrating how fearful and misinformed some people are about gay relationships; to actually turn her back on her parish of 40 years and file the paperwork to sue it for $250,000 shows an irrational and deeply emotional reaction to what's ultimately not a very big deal. After all, this ceremony had nothing to do with Ms. Moore in the first place, but years of casual—and societally supported—homophobia results in exactly these sorts of actions. Unless people stand up to casual homophobia, otherwise kind people are capable of astonishingly crass bigotry.