Belarus Government Wary Of Elton John
July 14, 2010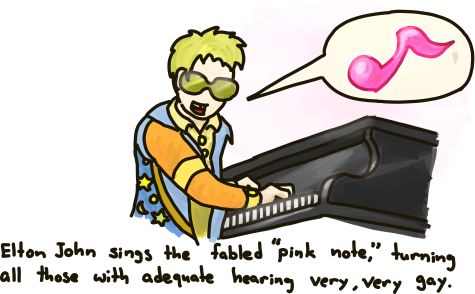 Government officials in Belarus requested to see tapes of Elton John performances before approving a concert in the country, fearing that the popular songwriter would turn audience members gay.
The Belarusian Public Council for Morality requested several tapes, just in case they miss the hidden, gay-inducing laser beams the first few times.
Elton John's mystical gay powers are actually a common concern. A few years ago, a Caribbean archdeacon pleaded for people to skip out on an Elton John concert in Tobago out of fears it would turn locals gay.