Gay Couple Kicked Out Of Taxi After Kiss
August 30, 2010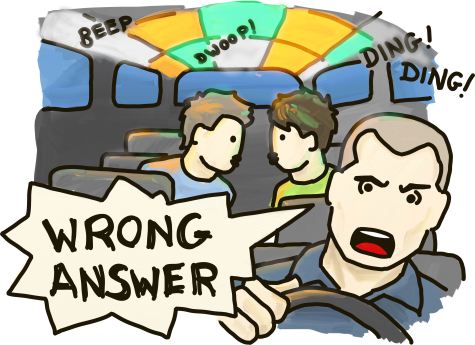 A Haligonian couple says they won't be dealing with the Casino taxi company in the future after they were kicked out onto the street for sharing a kiss.
Paul Laybolt says that he and his husband were well on their way home from a popular Halifax gay bar when he leaned over toward his husband, asked if he had a good night, and gave him a short peck on the lips. At this point, the cab driver pulled over to the side of the road, told the couple that he doesn't go to their destination, and asked the two to get out of the cab. The couple walked the rest of the way home.
A manager for Casino, Brian Herman, apologised to the couple over the phone, but was unable to reprimand the driver because his cab number was unknown and the taxi was hailed from the street rather than being dispatched by telephone.
It's crazy that this sort of thing still happens today—particularly in Halifax which, from my vacation experiences, is a wonderfully laid back city. Homophobia still lurks everywhere, though, and it's great that Paul and his husband have reported it.
Thanks to Slap reader Kirk for the story!