Acceptance Of Gay Families Inching Forward
September 17, 2010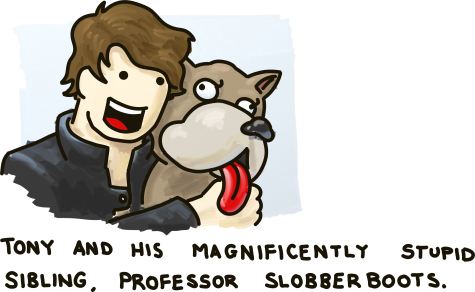 A new survey out of Indiana University suggests that 68 percent of Americans now consider gay couples with children to be families. This is an increase from 2003, where only 54 percent of respondents said so.
Encouraging as that is, there's still a large group—30 percent—who indicated that pets count as family, but not same-sex couples. No word on how many of them have actually tried to declare Mister Snugglekins III as a dependent for tax purposes, but these kooks sure have a crazy idea of what makes a family. Of course, they're also largely the same group of people that like to define themselves as "pro-family," (as opposed to the more accurate "anti-gay") even though—by their definition—it's legal to have some members of your family put down if they get too expensive to care for.
In the meantime, I guess a third of Americans had better update their wills to include Sir Wigglepuss, or they'll have some costly family legal battles to deal with later.
A big thank you to Slap reader Matt for the story!