Homophobic Landlord Fined
September 22, 2010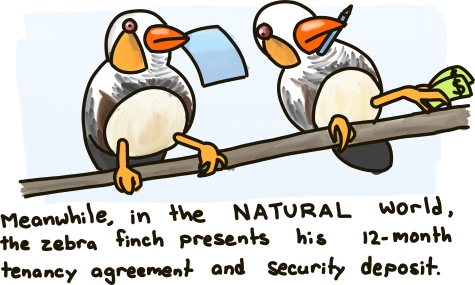 William Goertzen, a landlord from Yellowknife who refused occupancy to a gay couple because he felt homosexuality was "unnatural," has been fined for his actions.
Goertzen had already signed a one-year lease with Scott Robertson and Richard Anthony, but refused to honor the legal agreement when he found out they were a gay couple. He then kept their $1,125 security deposit and wouldn't pay it back until he was ordered to by the rental court.
Charming lad.
The couple finally took Goertzen to the Human Rights Tribunal, where he argued that his personal religious beliefs exempted him from recognising the couple's legal rights. Homosexuality, Goertzen claimed, was "unnatural and against nature," adding that his religion "warned against being associated with such wickedness." (His religion had no strong opinions against forcing people onto the street and stealing $1,125 in damage deposits, of course.)
Luckily for everyone, religious freedom doesn't mean you get to ignore your legal responsibilities. Goertzen was fined $13,400 in injury and punitive damages.