Extremists Attack Gay Film Festival
October 4, 2010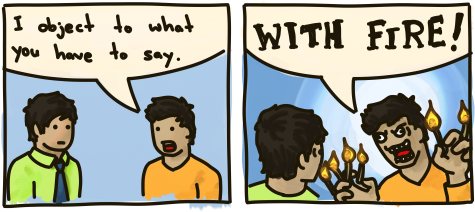 The Q! Film Festival, a GLBT festival showcasing being hosted in Jakarta, has been attacked by members of an extremist group calling themselves the Islamic Defender Front.
So far, several masked protesters have forced the cancellation of a handful of films, and have threatened to burn down venues unless the festival is shut down completely.
This is the ninth year that the Q! Film Festival has been held, but the first that generated any significant controversy. In a brave stand, the festival planners are undeterred, saying the entire point of the festival is to promote both religious and gender tolerance. "If there are parties who disagree with the ideas behind the festival," organisers wrote in a public letter, "we urge them to state their opinions through a discussion forum or by holding a forum like a festival or something similar that allows for the exchange of ideas without fear or coercion."
Very well put. After all, like I wrote on the Slap Facebook page, if burning down cinemas were an appropriate response to objectionable films, I don't think the industry would exist post-_Glitter_.