School Strips Transgender Student of Homecoming Crown
October 6, 2010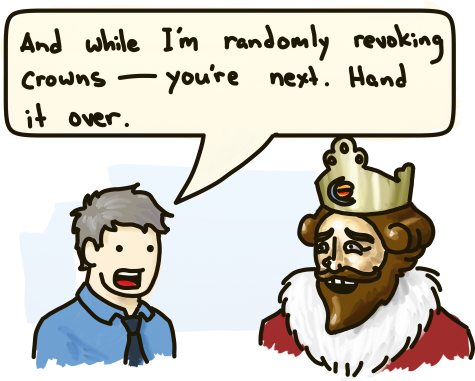 Oakleigh Marshall, a high school senior in Muskegon, Michegan, was voted homecoming king by his classmates only to have the honour revoked by the school because he is transgendered.
Oak, as he is known to classmates, fully identifies as male. All of his teachers use masculine pronouns, he wears a male school band uniform, and will be wearing a male graduation robe when he graduates this year. After being voted as homecoming king by his classmates, though, the school invalidated the ballots and assigned the runner-up as homecoming king instead.
Todd Geerlings, the Assistant Superintendent, said that the school's decision to invalidate the classmates' votes was simple because Oakleigh was enrolled in school as a girl, and girls can't be homecoming king. Oak's friends and classmates have since set up a Facebook page entitled "Oak is My King," protesting the school's decision.
Speaking to the press, Oak expressed that he was happy with all of his friends' support, but was disappointed at not having something tangible. "I don't see why there's any reasons why someone who's different shouldn't be on court," he said. "I have just as much qualifications as anyone else in school."
Well put. Here's hoping the school reconsiders their decision, or at least issues an apology.
Special thanks to Slap reader Rebel Jackson for the story!