Kenyan PM Threatens To Arrest Gays, Citing Census
December 1, 2010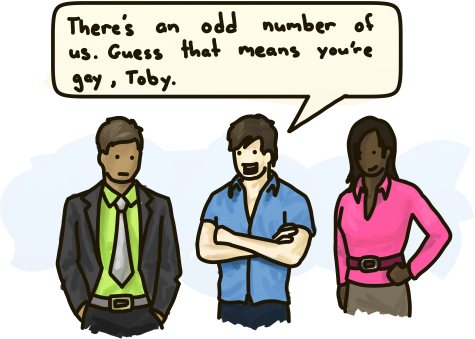 Raila Odinga, the Prime Minister of Kenya, has declared his intentions to arrest gay people in the country. "We want a country that is clean," the Prime Minister said during a speech on Sunday, "a clean way of doing thing [sic] has clean mannerisms; we do not want things to do with sodomy."
Odinga then justified his threat by citing data from August's census, which showed the population was split exactly between men and women. With such an even proportion, he argued, there was "no need" for homosexuality in the country.
Uh, I… Ugh.
Regardless of his reasoning, Odinga may actually be quite capable of following through on his threats. Kenyan law forbids "sex outside the order of nature," carrying a sentence of up to fourteen years in jail.
I'm not sure, mind you, how sex outside the order of nature is interpreted as gay sex, unless there aren't any documented instances of homosexuality in the animal kingdom. Speaking of which, has anyone witnessed an animal politician enforcing sexuality laws binding on all members of its species within some well-defined governing region? If not, then human politicians might be unnatural; we should have laws against them.