Christian Broadcaster Permanently Turfs Charles McVety
February 2, 2011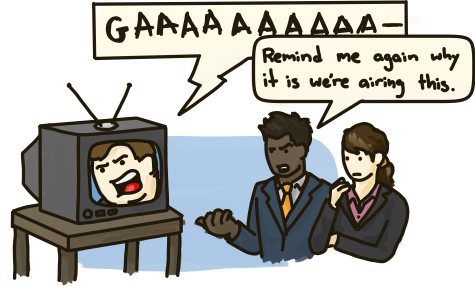 Crossroads Television System, a small Christian broadcaster and producer of religious programming, has permanently pulled Charles McVety's Word TV from its schedule for having repeatedly violated the station's Code of Ethics.
Word TV was the subject of a Canadian Broadcast Standards Council ruling in mid-December, which found that McVety had violated multiple clauses from three different broadcast codes. This included multiple verifiable lies broadcast on the subject of gay people, including announcing that gay people have an "insatiable appetite for sex, especially with young people," that the Toronto Pride festival actively promotes sex with children, and that it's illegal in Canada to speak out against homosexuality.
After the ruling, CTS temporarily pulled McVety's program, but the violations continued. In a press release, CTS indicated that numerous negotiations with McVety had failed, leaving them with no choice but to cancel McVety's show due to a "lack of compliance with the CTS Code of Ethics to which Word TV agreed under contract."
The press release continued to state that McVety was not only uncooperative with the negotiations, but also lied on the air, insisting that CTS was being pressured to censor the program. "The fact is," CTS stated, "Word TV failed to keep its agreement to comply with the CTS Code of Ethics and indicated a refusal to comply in the future."
It's actually kind of funny that McVety should play the censorship card. I seem to recall him being pretty gung-ho about it before.
Still, don't fret in thinking that this is the last we'll hear from McVety's wacky adventures in craziness. There'll be plenty more examples for him to demonstrate sheer nuttiness, I promise!