Olivia Chow Trades Spots To Get Trans Rights Bill Ahead
February 4, 2011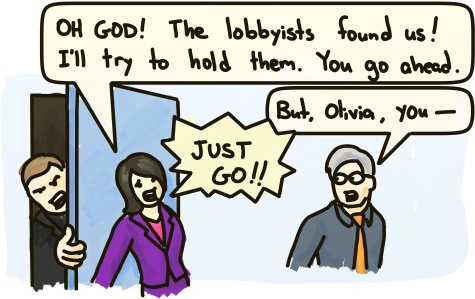 Bill C-389, which would add protections for gender identity in Canada's human rights laws, is being given a stronger chance of passing thanks to NDP MP, Olivia Chow.
Chow has traded debating spots with the bill's sponsor, NDP MP Bill Siksay, pushing the bill's third reading vote to this Wednesday instead of much later. Talk of a spring election previously put the bill in jeopardy, since an election would effectively kill all unfinished bills on the table.
"[It's] important to get the trans bill voted on at third reading and have it done just in case…" Chow told Xtra this week. "Also, Bill is not running again, and I want to make sure that the trans bill becomes law, and that will be part of his legacy."
The bill had been aggressively attacked by anti-gay lobbyists, with one even suggesting that it would lead to cross-dressing serial killers showering next to young girls in public pools. In reality, the bill simply affords equal rights protections with respect to housing, employment, and services for trans Canadians.
The bill has previously passed two readings, but still faces a third before it's sent to the Senate. Here's hoping for a speedy passage!