Gay Blood Ban Continues With No Researchers
February 7, 2011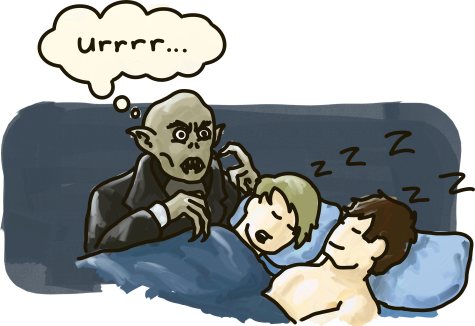 Canadian Blood Services continues to ban blood donations from gay males, permanently barring all men who have had sex with another man—even once—since 1977. It's a dumb policy, and one that helps propagate the myth that all gay men are sexually promiscuous and inherently dangerous to the blood supply.
That could change, though; many other countries implement a questionnaire that bases their bans on risky sexual practices, such as having multiple partners and unprotected sex, rather than simple sexual orientation. It makes a lot of sense, particularly since it would also catch tainted blood from heterosexuals—a group which currently has barely any restrictions in Canada. But so far CBS isn't budging, citing a need for research.
That research, incidentally, should be underway—but it's not. CBS set aside $500,000 in research grants two years ago to help fund studies into implementing a different policy, but not one scientist has applied for the funding yet.
So, what's the deal, medical researchers? I know it's competitive to find funding for scientific research, so it can't be that you guys don't want it. Surely this is just a matter of poor advertising for the grant.
Of course, if no one else wants the money, I have my M.Sc.
It's in a completely unrelated field of science, mind you, but I'm sure I could wing it. Any science not based in math is just improvisation anyway. So, yeah, call me?