UN Finally Backs Human Rights For Gays
June 20, 2011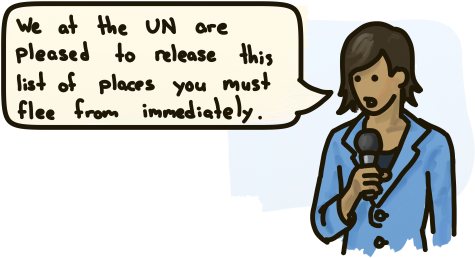 The United Nations, for the first time in history, endorsed the equal rights of GLBT people worldwide, condemning any country who discriminates or harms people for their sexual orientation.
Well, it's about time!
The resolution passed only narrowly, with 23 votes in favour, 19 against, and 3 abstentions. Nonetheless, it's solid evidence that the world is becoming more tolerant. Countries that voted in favour were: Argentina, Belgium, Brazil, Chile, Cuba, Ecuador, France, Guatemala, Hungary, Japan, Mexico, Norway, Poland, South Korea, Slovakia, Spain, Switzerland, Thailand, Ukraine, United Kingdom, United States, and Uruguay.
If you've noticed that Canada is not on this list, don't panic! Canada simply isn't on the UN's Human Rights Council this year.
Speaking of membership, though, here's a neat little list of countries that have—as far as I'm concerned—announced themselves as basically having no business being on the UN's Human Rights Council to begin with: Angola, Bahrain, Bangladesh, Cameroon, Djibouti, Gabon, Ghana, Jordan, Malaysia, Maldives, Mauritania, Nigeria, Pakistan, Qatar, Republic of Moldova, Russian Federation, Saudi Arabia, Senegal, and Uganda.
So, if any of you are planning a summer vacation to Nigeria, I'd like to suggest that you perhaps consider somewhere like, maybe, France instead.