Catholic Sect Threatens Children Over Tolerance Policy
August 10, 2011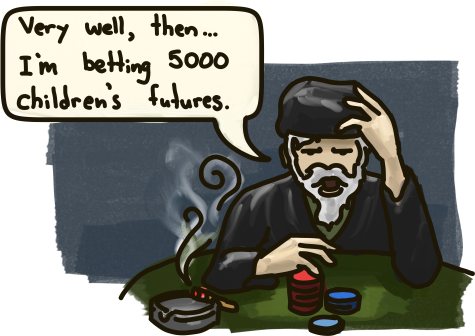 The Coptic Orthodox Church has threatened to somehow withdraw 5000 schoolchildren from the Toronto Catholic District School Board unless the board scraps its plans to implement the government's required tolerance and anti-homophobia policies.
Jeremiah Attaalla, a spokesperson for the sect, explained the bizarre hostage tactics to the press. "In these young grades, we don't want teachers talking about God creating Adam and Steve; it's Adam and Eve."
A gross mischaracterization and a cliché all rolled into one. Impressive!
Indeed, schools adhereing to the new equity policy will not be "teaching homosexuality" as Attalla fears, since inherent traits like that can't be taught or learned. Rather it's about improving student life through programs proven to reduce bullying, such as gay-straight alliances.
Of course, Attaalla isn't pleased about this prospect either. "Our members do not want gay-straight alliance groups in our Catholic schools," he said. A strangely un-Catholic stance, since these programs have demonstrated a reduction in student distress, physical violence, and suicide.
Thankfully, it's tough luck for Attaalla, because the Ontario government recently clarified that all decisions regarding whether or not to form LGBT support groups in publicly-funded schools rests solely with the students. The same students that he presumes to speak for.
Of course, there is another option. "We are a rich church," Attaala continued, "so we'll fund a new school if we have to."