U.S. University Requires Staff To Pledge Their Heterosexuality
November 2, 2011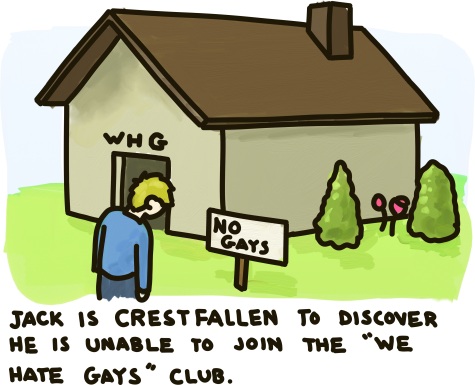 Shorter University, a small university in Rome, Georgia that you've likely never heard of before today, has announced that it will now be requiring each of its employees sign a "pledge of personal lifestyle." The pledge is an assertion that the employee is not gay, and does not "engage in all sexuality not in agreement with the Bible, including, but not limited to premarital sex, adultery, and homosexuality."
Employees who fail to sign the pledge face termination of their contract.
If you're wondering whether this is legal, wonder no more: It is. Since Shorter University doesn't receive any federal funding, it doesn't have to adhere to federal nondiscrimination regulations.
Well, you know what they say: When in Rome, Georgia… don't do as the Romans do or you'll be fired.