B.C. Apologises For Bizarre Gay Tourism Promotion Ban
November 16, 2011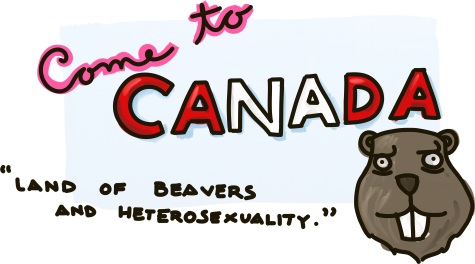 Tourism BC has apologized after distributing a marketing brochure telling business owners in the province that they are not allowed to promote gay tourism in China.
The brochure, entitled How to Market Your Business in China, states that advertising to gay tourists in China was forbidden by the Chinese National Tourism Administration. The wee problem with this statement: Absolutely no such ban exists.
The province's NDP tourism critic, Spencer Chandra Herbert, was left completely baffled. "Why was this language in the B.C. government brochure?" he asked. "Who put it in there and for what reason?"
The B.C. government responded by saying that the details of various marketing restrictions between Canada and China (you know, the ones that don't include any sort of gay marketing ban) are federal government territory, and the province had no role in its endorsement.
The province has since pulled the brochures.