Homophobia In The Workplace Not Completely Gone Yet
November 23, 2011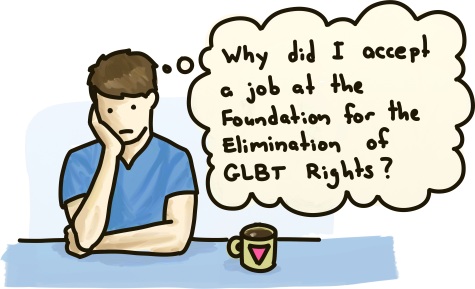 A new poll released by Angus Reid this month suggstes that anti-gay discrimination is still a reality for some people in the GLBT community.
While 90% of GLBT employees in Canada indicated that their current bosses and coworkers are tolerant of their sexual orientation, just under 50% indicated that they've experienced discrimination at some point in their careers. Basically, gay people are smart enough not to remain in jobs where they are actively discriminated against, but about half have found themselves at exactly that kind of job at some point in their professional lives. The most worrying statistic: half of the respondents who found themselves faced with job discrimination said they wouldn't do anything to address the problem (other than look for new work, I imagine).
Still, with 90% of GLBT respondents currently working discrimination-free in Canada, things are getting better.