Thumbs Up To Equal Marriage From Australia's Governing Party
December 7, 2011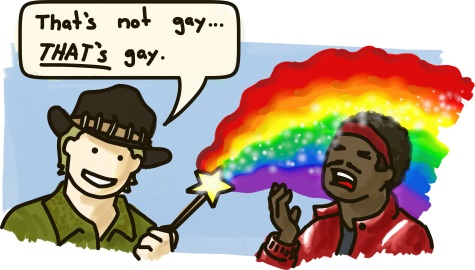 The Australian Labor Party officially adopted policies in support of full equal marriage rights for same-sex couples last week.
That's an encouraging sign, certainly increasing the likelyhood of a successful same-sex marriage bill being introduced in parliament.
Canada's governing Conservative party, incidentally, officially adopted an opposite policy during its last convention, supporting the revocation of equal marriage rights for same-sex couples in Canada. But, given Stephen Harper's history of plagiaris—err… I mean, enthusiastic imitation—of Australian politicians, perhaps the Tories will now reconsider.
Here's wishing Australia the best of luck in its journey toward full, equal rights!