Conservative Mayor Outed Over Gay Adult Store Purchases
December 19, 2011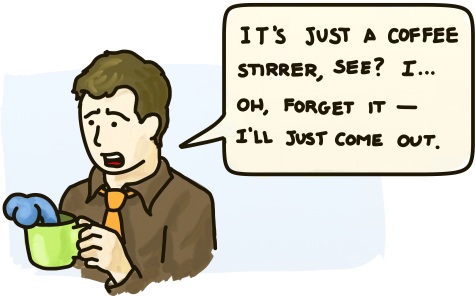 Greg Davis, a socially-conservative Mississippi mayor, has come out to the press after an audit into city spending discovered that he spent $67 at Priape, a Montreal-owned gay adult store. The audit was part of a larger investigation into over $170,000 of misused city funds that Davis is alleged to have been spent on personal purchases.
Davis focused his political career on a conservative, "family values" platform—which, historically speaking, should have been enough to out him as gay. And, while misusing thousands and thousands of tax dollars on personal expenses is certainly not very befitting of a mayor, I do give him a tiny bit of credit over other outed conservatives for not following the usual convention of concocting some outlandish explanatory story in a transparent attempt to cover up his gayness.
No word on what David actually bought at Priape while in Canada, but I'm guessing it wasn't a snappy new belt from their fashion line.