Gay Soldier in Afghanistan Receives Death Threat
February 6, 2012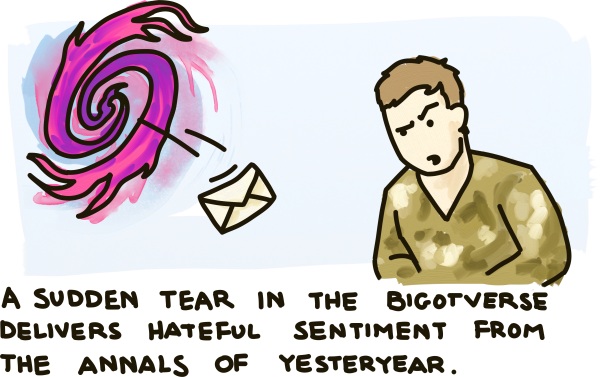 Gays in the military isn't exactly a new thing for Canada, but you might not know it from the experiences of Andrew McLean, a Warrant Officer working at Kandahar Airfield.
McLean tried his best to keep his orientation secret from colleagues, but that had to change after he received an anonymous, threatening letter back in September. Speaking to the media in an interview, McLean recalled the experience: "It said 'You're gay. Because of this, minus two.' That's metric [for] six feet; 6½ under."
Mortified that he had been discovered, McLean brought the letter to the attention of his superiors after struggling internally for two days.
This story caught my attention mostly because of timing. Canada lifted its ban on gays serving openly in the forces in 1992, a full 20 years ago. The military, though, much like the world of sports, doesn't make being openly gay easily, although there aren't any obstacles on paper. That's why it's actually encouraging to hear of soldiers speaking out against this kind of harassment.
McLean now says he serves openly, and is actually less afraid for doing so. I'm not only happy for him, but also thrilled that he shared this experience. This not only got higher-ups to publicly affirm their commitment to welcoming gay soldiers, but also to add some much needed visibility in the macho world of national defense. And all it took was some ignorant and cowardly hate mail.