Zimbabwean Senator Suggests "Sex Gadgets" To Curb Homosexuality
March 19, 2012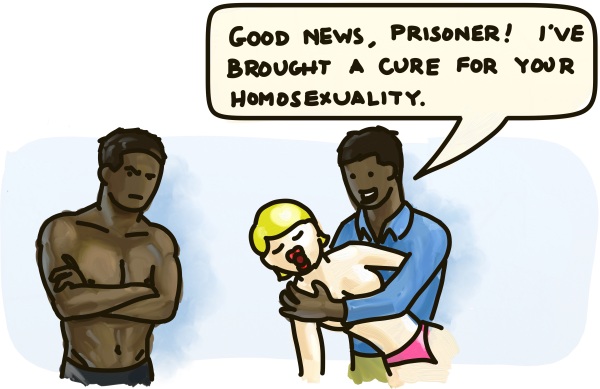 A Zimbabwean senator has recommended cutting back on prisoners' food budget and providing "sex gadgets" instead as a strategy to reduce homosexuality from spreading throughout the country.
Speaking before a parliamentary committee this month, Ms. Sithembile Mlotshwa explained her, uh, logic: "Considering that some of the same-sex orientation—homosexuality—come from prisons and when those people are out they then spread that orientation, what measures are you putting in place to make sure that vice is stopped?"
"In other countries," she continued, "they provide sex gadgets."
"[The prisoners] can stay without food, but they want their sexual desires to be satisfied whether you like it or not."
Ms. Mlotshwa, mercifully, omitted what type of gadgets she had in mind. Although, I'm not sure why providing food and sex gadgets are necessarily mutually exclusive. Surely there exists something that will serve as both, am I right?