Trans Contestant Booted From Beauty Contest For Being Born Male
March 26, 2012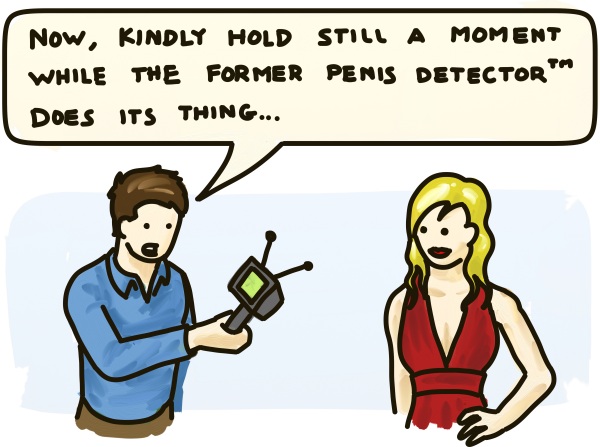 Jenna Talackova, a contestant in this year's Miss Universe Canada pageant, has been disqualified from the competition after organisers discovered that she's trans.
Pageant judges selected Talackova from numerous other applicants to compete in the finals for the Donald Trump-owned competition, but after Denis Davilla, one of the directors, had suspicions that she didn't meet the requirements of being a "naturally born female," he asked her about her history. After confirming she was born a male, Jenna was pulled from the competition that same day.
Personally, I don't get it. It's a beauty contest. Judges thought she was beautiful enough to advance to the finals. What's the problem, exactly?
Perhaps she may not have fared well during the portion of the competition where contestants demonstrate a live birth, but otherwise she clearly had the looks and determination to win.
Give 'em hell, Jenna!