Morning News Interrupted By Gay Porn
April 23, 2012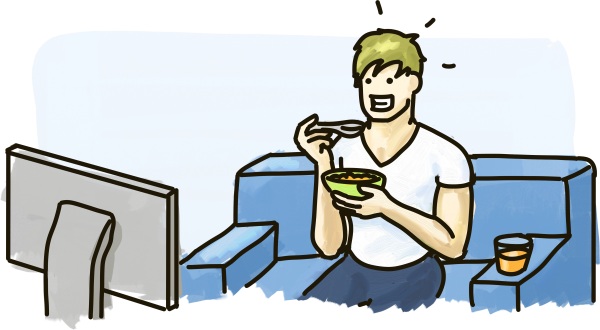 Television viewers in Hamilton, Ontario last week found their breakfast interrupted (enhanced?) by nearly three minutes of "eye-popping hardcore gay pornography."
The mihap, which happened around 9:30 a.m. Friday during the CHCH morning news show, is reportedly the result of severed cable lines outside of the station's control that had been spliced back together incorrectly. As a result, viewers were treated to a free viewing of Lucas Entertainment's After Hours instead of their usual morning news chatter.
When normal broadcasting finally resumed, the station's news anchors and management issued an apology: "We'd like to apologize to some of our cable viewers for the inappropriate content that aired around 9:30 this morning."
It actually makes a lot of sense that they'd only apologize to "some" of their viewers, because I can assure you no apology would be necessary in my household!
The CRTC, Canada's broadcast regulation agency, says they've received three complaints over the incident. They are now investigating to determine which cable company was responsible for the mixup and will prepare a report outlining the steps that will be put in place to ensure it doesn't happen again.
Hmm… I wonder how this would play out if the incident happened in the uptight United States?